COMMUNITIES FEATURE: Helping John Lewis Transform
July 5 2021
Our 2021 Online Communities supplement is published today. In this article, Richard Preedy from title sponsor Verve looks at the role the company's community panels have played in the customer-focused transformation of retailer John Lewis.

<! pod><! pod>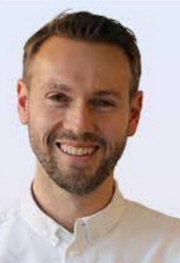 John Lewis is transforming its business for the post-Covid world, with customers - and its community panel - at the heart of the change. This has meant using communities for more in-depth, exploratory studies than ever before.


The John Lewis Partnership owns and operates two of Britain's best-loved retail brands - John Lewis and Waitrose. Started as a radical idea nearly a century ago, the Partnership is the largest employee-owned business in the UK and amongst the largest in the world, with over 80,000 employees who are all Partners in the business. Profits made are reinvested into the business - for customers and Partners.

In October 2020, the company announced a five-year Partnership Plan.

The Plan is part of a significant transformation to adapt to changing customer needs, face into the challenging retail market and recover from the repercussions of the pandemic, and its ambition is clear: to fully orientate around the customer and become the 'UK's go-to brands for customers who want quality, value and sustainability'.


'This is a bold plan to grow our business and get us much closer to our customers.' Nina Bhatia, Executive Director of Strategy & Commercial Development


This combined Partnership Plan, bringing the John Lewis and Waitrose brands much closer together to focus on the customer, is also being reflected in how its insight communities are developed.

Soon, Verve will be launching a combined community panel to support the wider businesses' understanding - extending the scale, capability and reach of the existing John Lewis community panel to serve the diversity of the Partnership and broader strategic change.

Since its inception in 2016, the John Lewis panel has delivered robust quant and rich qualitative insight, underpinned by a method-agnostic approach where activities are selected based on the required outcomes, rather than the choice of one tool over another. This philosophy has been key to the success of the community panel across multiple teams and workstreams within John Lewis.

With highly engaged members, the community panel has proved effective at delivering across a range of business insight needs:
Concept and creative testing: collecting rich and robust data in pressured timeframes, such as providing feedback and validation from target segments and customer value tiers into campaign pre-testing.
Valuable in-the-moment feedback on key events. This includes year-on-year tracking to benchmark changes in customer behaviour, attitudes and experiences in John Lewis and competitors, through exploration and measurement across the Peak period of Black Friday, Christmas and January sales events.
In-the-moment customer insight on new initiatives, achieved by sending members into store on in-person missions to explore men's styling experiences, new Fashion Launches, the evolution of the Food Hall and 'Live from myJL' events.
Reflecting its growing status in the business, the community panel has also been leveraged increasingly as a starting point for high-profile programmes: most recently supporting a strategic journey to re-evaluate the John Lewis brand and wider proposition, a key element of the Partnership Plan.
Through the community panel, Verve has been able to help John Lewis explore new territories designed to keep the brand relevant, forward-facing and attractive to existing and new target customers This programme incorporated interconnected workstreams, taking an iterative approach through which community panel customers took part in detailed quant evaluations and qual exploration of brand territories and potential value propositions.
'In some ways, I went out on a limb choosing to explore potential brand territories with consumers via a community - the typical way to do it would be with focus groups. But it wasn't just Covid-19 that led us to an iterative, digital approach: my gut was telling me that a more considered, longer-term approach would allow us to give the concepts the proper time and consideration that they deserved. As a result, we were able to take consumers on a journey with us and really got under the skin of their nuanced responses - the insights were far richer and more detailed than what we could have achieved in a focus group.'

Becky Tong, Insight Manager
Initial research combined deep-dive community projects and immersion sessions, while subsequent stages additionally deployed AI-based semiotics tools to decode semantic meaning and sentiment of territories and communication statements.
'I actually think that this approach is better suited to foundational research than other methodologies - participants have time to immerse in the concepts and get comfy, we're able to access their less rational responses, and give stakeholders direct access to those details if they need them. This particular project was transformational - not just due to the insights we generated, but because it validated my belief that these challenges are best met with a longer term, iterative approach (which, more often than not, is online). We've replicated this approach to tackle a number of strategic research projects over the last year and I imagine we'll continue to do so. I'm certainly emboldened and encouraged by my recent experiences with digital quali.'

Becky Tong, Insight Manager
We have long believed digital qualitative approaches - borne out of community panels - offer the depth, richness and flexibility that makes them perfect for delivering insight for strategic objectives. Add to this that they're faster and more cost efficient, and it becomes hard to see why they wouldn't be fully embraced in the way that John Lewis is doing.
The new combined community panel will bring further exciting opportunities for supporting the transformative Partnership Plan going forward: from enhanced CRM data integration designed to understand changing loyalty behaviours, to customer immersion and closeness that further helps to democratise the availability of insight throughout the business.
It's an exciting time for the John Lewis Partnership, and an exciting time for everyone at Verve to be working on community panel insight that will help to ensure John Lewis works with its customers every step of the way.
Richard Preedy,
Verve
Richard is joint head of the research team in the UK. He joined Verve in 2014 and has 15 years of research experience from running large-scale global brand, experience and innovation programmes. He works across a range of categories, including financial services, lifestyle and tech brands to deliver customer communities and broader strategic research projects. He has a particular interest in how customer-brand relationships and service delivery are evolving in the digital age and how this technology can deliver a fuller understanding of consumer behaviour and underlying needs.
MrWeb's Online Communities supplement 2021, developed in association with Verve, is now available for free download and viewing here
www.mrweb.com/cgi-bin/mrweb21.cgi?issue=oc21&email=article31715
.
All articles 2006-23 written and edited by Mel Crowther and/or Nick Thomas unless otherwise stated.