COMMUNITIES FEATURE: QuestionPro / Energizer Case Study
July 15 2021
Continuing our focus on communities Dan Fleetwood, President, Research & Insights at QuestionPro, looks at how the firm's community management platform has helped battery giant Energizer gather rapid and regular feedback in a fragmented market where loyalty is low.

<! pod><! pod>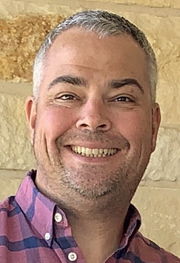 Energizer, one of the world's oldest and largest battery manufacturers and power solutions providers, now operates in a highly competitive market where brand loyalty is low and brand attrition high. With a very high variance of feature set to price, there is scope for customers to look elsewhere to get 'value'. Collecting timely feedback from customers and potential customers is critical for such businesses. Prabhakar Sundaram, who heads the global customer insights division at Energizer Holdings, was looking to develop a highly engaged research community of customers and promoters to collect reliable insights.

The organization already faced challenges such as how to co-create with customers, reduce churn and cultivate sticky customers. Now there was an additional issue in the lack of longitudinal tracking to understand issues such as the change in user preferences, and pricing sensitivity - and one more thing: Energizer was looking to bring all their consumer research under one platform, giving them better insight for relevant stakeholders to aid with quick and actionable decisions.


Choice of QuestionPro Communities

The primary goal was to develop a highly engaged research community of customers and promoters for continuous discovery, and Energizer picked the QuestionPro platform. Key to this was the ability to combine qual and quant research and insights collection in a simple and intuitive but powerful platform that combined surveys, polls, and other methods like online focus groups for the brand's top promoters. The ability to scale rapidly was also vital for the client's multiple stakeholders.

The online community has over 10,000 members across geographies, regions and demographics and continues to grow. With over 100 projects completed annually, the insights collected from the community have been vast and diverse. The introduction of the platform has allowed Energizer to run quick turnaround and high-frequency studies and conduct longitudinal studies by leveraging gamified rewards, brand testing, post-usage testing, and collecting actionable qualitative and quantitative insights.


Ongoing research for continuous discovery

Opportunities to engage with customers are highly diverse due to the nature and business of Energizer Holdings: the company is constantly looking to gather timely feedback in a multi-competitor market with extremely low brand loyalty. Not just that, Energizer aims to continually accelerate research through in-depth product feedback, feature suggestions, concept review, and post-usage testing across their diverse range of teams and divisions.

Brands and researchers often think of online communities as a checkbox item as part of the research strategy and not necessarily a value addition to the insights management. This is a shame, though, as developing the community model and making your promoters work with and for you is a powerful and essential tool. Creating the community is easy, but managing it takes a lot of effort, and when done right, it can transform the speed and the quality of actionable insights.


According to a recent study, two-thirds of companies employ online communities to receive first-hand feedback to make informed decisions. Larger enterprises are more likely to have communities, with 74% indicating they have one.


Faster time to insights with a simple five-step process in the community

Onboarding existing and potential customers to a community are the easy bits. Keeping them engaged so that they offer timely value is where the challenge lies. QuestionPro helped the team to recruit, maintain and build a community of customers and brand promoters. A significant part of the engagement was conducting small research activities frequently and leveraging them for continuous discovery.

With the help of a simple five-step process (see italics section below), customers and promoters were directly onboarded into the community management platform, studies run and insights shared with the relevant stakeholders. The community helped with everything from offering traditional research solutions like market segmentation to more complex tasks like price sensitivity analysis, market share simulation, user behavior and trends, and A/B testing.


A five-step process that QuestionPro helped Energizer put together to manage the community better:
Recruit the right audience to join the community
Engage members with surveys, discussions, polls, and video focus groups
Collect Insights from target groups using purpose-built tools
Reward customers for their participation with gamification and tangible rewards
Impact the business by applying the insights collected.



Due to the scale and reach of Energizer's products, there is a constant need to stay atop market trends, purchase behavior, competition benchmarking and more.

Energizer was able to identify trends well before they become problem areas for the product teams, using a combination of quick surveys, easy polls, video focus groups for in-depth qualitative analysis with natural language processing (NLP), a white-labeled app for smart survey deployments, and idea and feedback collection with rich media. Using gamification and rewards, concept reviews, and post-usage testing became a seamless and integral part of the research process for continuous discovery and improvement.


Faster time to insights - increased engagement in the community

Short surveys can be used for rapid interactions / quick turnaround studies. Longer surveys can build in features like heatmap testing, usability testing, and advanced qualitative research, feeding into advanced modeling studies.


Through higher engagement, Energizer got insights 200% faster and increased engagement by over 55% week-on-week.


Energizer will continue to use and leverage the community platform to meet its business objectives. With the intelligent use of this community, research costs will go down even lower, and the time to get to insights will be much more efficient and faster.

Prabhakar's verdict? 'The pace of support and insights that we get from the QuestionPro Research team is remarkable. I see them as a very natural extension of our internal Research team - especially with a can-do attitude that makes them stand apart from any of our other partners'.


Dan Fleetwood is President of Research and Insights at QuestionPro, one of the industry's leading providers of web-based research technologies. He plays a key role in defining the technology and innovation that QuestionPro provides to continue to be a leader in the insights technology industry. He has 15+ years of market research experience and is passionate about the role that software plays in helping businesses. Dan believes that software can help companies get better feedback, uncover actionable insights, and ultimately develop better products and services. Dan attended both the University of Washington and Central Washington University and holds a Bachelor's of Science in Business Administration and a Bachelor's of Arts in Communications.


All articles 2006-23 written and edited by Mel Crowther and/or Nick Thomas unless otherwise stated.