Nielsen CEO Responds to Recent Setbacks
September 14 2021
In an open letter to the industry, Nielsen CEO David Kenny has responded to recent criticisms of the ratings giant's Covid era policies, but also conceded that the firm 'needs to move faster in advancing its measurement', was 'slow to explain' panel adjustments and generally 'hasn't been perfect'.

<! pod><! pod>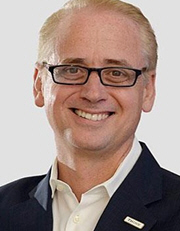 The move follows a difficult few months for Nielsen. In April US TV advertising trade group VAB wrote to Kenny asking that the company submit immediately to an audit of its practices, as a result of what it said were 'under-counting' of viewing and lack of 'maintenance' of Nielsen panel homes during the pandemic. The company itself admitted that the pandemic had caused problems with panel recruitment and said it would step up efforts this year and early next to compensate. Over the Spring and Summer, media companies and advertisers continued the criticism, with NBCUniversal issuing a request for proposals to third-party firms, with the aim of creating a new system of measurement. Then a month ago Nielsen made a request to accreditation body the MRC for a hiatus period of up to six months while it got to grips with issues in its Local Market reporting: two weeks ago this was rejected and the MRC suspended accreditation of Nielsen's National TV ratings service, effective mid-September. On Friday the VAB stepped up pressure by announcing the launch of a Measurement Innovation Task Force aiming to 'design and deliver best practices and standards for the national TV ad industry'.

In the open letter, Kenny combines an assertion of Nielsen's principles - including 'measurement integrity - reliable, accurate, unbiased and inclusive media measurement that works for everyone, and measures everybody, everywhere'; a summary and explanation of some of the ways the company has been working to innovate and evolve its measurement systems, including the use of big data and AI alongside the development of deduplicated cross-media metrics and the company's flagship project Nielsen One; and a sprinkling of humility, acknowledging that the company makes mistakes and can respond positively to feedback.

Nielsen knows its position remains very strong. Over the last two decades a number of would-be competitors and replacements have struggled to make any real impact on the market, while Comscore remains a potential threat but has until recently wrestled with its own internal problems. While the MRC has shown it won't always play ball - as in the rejection of the 'hiatus' - some commentators suggest it needs Nielsen as much as Nielsen needs it. Cross-industry groups looking to provide an alternative to well-entrenched commercial currency suppliers may find it hard going, as EMMA did with Roy Morgan in Australia, and if there are few parallels between the markets, the US is surely not a more fertile ground for contenders.

Critics have accused Nielsen of standing still or moving slowly while viewing and listening behaviour change rapidly - and in particular of reacting slowly to the shift from traditional TV to streaming. The company does make regular announcements of new services and applications - in the last three months, for example, it has launched a cookieless approach to measuring authenticated and unauthenticated web traffic and validating first-party server data with real consumer behaviour; and the forthcoming roll-out of around 3,000 newly designed Portable People Meter (PPM) wearable audience measurement devices with a subset of its nearly 60,000 active PPM panelists, as part of plans to modernize its panels and improve panelist experience. These, however, can be depicted as improvements in individual metrics and services whereas much of the hue and cry is for integration: Nielsen One, which will bring together the company's measurement efforts for different channels in a single source, has been a long time coming and is currently due for launch late next year.

Set this against the backdrop of a 6.2% increase in second quarter revenues, returning the company to pre-pandemic levels, and it's clear that this is far from a crisis. Kenny has much to gain by countering any notion of arrogance, and spelling out that Nielsen is working hard to innovate and does know it's fallible: but the tone remains for the most part assertive. A section in the letter on requirements for an effective measurement system includes a number of points which effectively compare the sophisticated system that Nielsen can offer and is working to produce with the shortcomings of other approaches:
'[an effective system must] ensure big data is validated and fully inclusive and representative of the country's evolving demographics. Leveraging U.S. census data and probability sampling, our panels allow us to accurately represent the evolving face of America as big data alone is known to under-represent multicultural communities as well as misrepresent media behavior across all platforms.'
on the delivery of unbiased results: 'For a thriving media ecosystem that works for all parties, the primary measurement cannot come from self-interested parties who are measuring themselves. History has shown that it doesn't work.'
on working with the industry: 'Nielsen supports Media Rating Council (MRC) Cross Platform standards for video as well as World Federation of Advertisers and Association of National Advertisers proposals. As advertisers continue to raise the bar, Nielsen will respond. Nielsen One is designed to be responsive to and fully supportive of the industry's cross media measurement standards as well as adaptive to future iterations. We...believe our combination of individual-level household panel insights and big data is unique and critical.'
Nevertheless the letter is an indication of how seriously the CEO is taking the recent problems. Kenny acknowledges the 'need to move faster', and says Nielsen is 'transforming and improving the services we provide, to ensure we're better leveraging the best of science, tech, data and human insight'. He adds: 'And we will work directly with the industry to ensure we're delivering the most accurate measurement of the audience'.
The concluding apology notes:
'We haven't been perfect. We were slow to explain how the health and safety-related measures we took led to a reduction of our panel size. We have increased the frequency and openness of our communications and will share future developments in a more timely and transparent manner. We have and will continue to respond to the MRC and our clients on areas we can improve, as their audiences are changing at a rapid pace. We hear and sincerely value this feedback'.
The full text of the letter is at
www.nielsen.com/us/en/open-letter-from-david-kenny
, while the views of a number of industry commentators on how the situation may resolve itself can be found at
www.forbes.com/sites/bradadgate/2021/09/14/nielsen-the-mrc-and-the-vab-how-will-it-end-we-asked-some-experts
.
All articles 2006-21 written and edited by Mel Crowther and/or Nick Thomas unless otherwise stated.