US Insights Sector Appeals for Government Help
March 25 2020
In the US, Melanie Courtright, CEO of non-profit trade body the Insights Association, has called on Congress and the White House to help the research sector respond to what she describes as the 'catastrophic impact' the coronavirus pandemic is having on the $35 billion industry.

<! pod><! pod>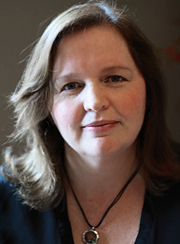 In a letter sent yesterday, Courtright (pictured) urged the Federal government to support in-person insights businesses in the same manner as the hospitality and leisure industry, while providing relief from immediate repayment of loans to help insights businesses, especially small businesses. She also appealed for continuing support for small businesses in the sector after the crisis, and pressed for the modernization or streamlining of regulations that impede insights work - such as the Telephone Consumer Protection Act (TCPA).

Courtright explained that data still needs to be collected and insights still need to be generated, stating that in times of crisis, it's more important than ever to listen, learn, and understand, in order to gauge the pulse of the population. In addition, she outlined her concern that the insights industry's in-person business has been 'drastically diminished' or 'shut down': 'The high-profile public example is the suspension of field activities for the 2020 Census, but it is being replicated all across the country in our industry, including focus group and interviewing facilities and call centers for telephone polling. Shuttered businesses and their employees have been forced to wonder when they will return, or if the business can survive long enough to ever return,'

Earlier in the week, Jane Frost, CEO of Britain's MRS, wrote to the Chancellor of the Exchequer Rishi Sunak warning of the 'immediate and potentially catastrophic impact' of the Covid-19 crisis on the industry, and asking for further help in protecting it.

Web site: www.insightsassociation.org .


All articles 2006-20 written and edited by Mel Crowther and/or Nick Thomas unless otherwise stated.