MMR Tool Aims to Plug Covid Era's 'Sensory Gap'
July 31 2020
Oxford, UK-based consumer research agency MMR has launched a new approach called 'sensory charged video', which uses the firm's expertise to deconstruct how a category and its products play out on a sensory level, then finds the language to communicate this in a motivating way.

<! pod><! pod>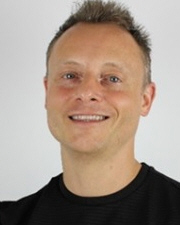 MMR works with clients in the food, drink and personal care sectors, and as well as the UK has offices in South Africa, the USA, Brazil, China and India; plus Sensory Science Centres in Shanghai, Singapore and New York. The new approach taps into MMR's sensory panels, whose members help to analyse the sensory attributes of a category. Consumers are then challenged with articulating the meaning of specific sensory cues, linking them to both emotional and functional conceptualisations; then tasked with generating language to reflect the product experience, drawing out key moments that are considered to trigger 'heightened desire'. This can be visual or audible, and/or include taste, aroma or texture.

This approach has been tested with kefir product producer Biotiful Dairy, for whom MMR has combined the expertise of its sensory panellists with the skills of its video production arm Ideal Insight to create a 'sensory charged video' to build consumer understanding of the 'kefir experience'. Chief Ideas Officer Andrew Wardlaw (pictured) says a subsequent simulated online test of the Biotiful video produced a 7% increase in the company's brand share against two leading competitors.

Wardlaw says that in the currently eCommerce environment, brands are asking people to make decisions with only a fraction of the usual influences available in store. 'Brands are beginning to acknowledge this sensory gap, and its detrimental effect on sales to first time users, or any kind of impulse purchase situation', Wardlaw explains. 'With major retailers likely to offer video within the next twelve months, sensory charged video can be activated now on direct to consumer sites, social media commerce and platforms like Shopify and amazon fresh. Now is the time to invest in closing the sensory gap!'

MMR is online at: www.mmr-research.com and the Biotiful video can be viewed at: www.youtube.com/watch?v=h9REKNaY_CE&feature=youtu.be .


All articles 2006-20 written and edited by Mel Crowther and/or Nick Thomas unless otherwise stated.