Former BARC India Leaders Arrested
January 4 2021
Mumbai Police have arrested Partho Dasgupta, former CEO of India's Broadcast Audience Research Council (BARC), along with fourteen others, on charges of 'manipulating' the country's ratings data.

<! pod><! pod>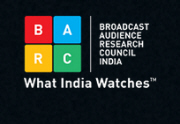 The others include former BARC COO Romil Ramgarhia; and Vikas Khanchandani, CEO of Republic TV whose ranking is said to have been improved fraudulently.

Quoted on www.afaqs.com Milind Bharambe, Mumbai Joint Commissioner of Police (Crime), said BARC India had commissioned a third-party auditor to check the integrity of data collected between 2016 and 2019. This auditor looked at data over 44 weeks beginning in mid-2017 - around the time that Republic TV was launched - and says it found Dasgupta 'driving the manipulation of data', including swapping the rankings of channels Times Now and Republic TV to give the latter the no.1 spot.

Current BARC India leaders are said to be vigorously supporting the investigation. Methods reportedly used to manipulate data and favour certain broadcasters include changes in treatment of outliers - for example households tuning into one channel for a full 12 hours; changes in the meta-rule method; and channel audience control. Bharambe says the police are 'still investigating the matter' and that the huge volume of data makes the process time-consuming.

Dasgupta's lawyer has said statements about payments to Dasgupta by Republic TV were made under duress, and the broadcaster itself says the claims of the Mumbai Police are 'laughable', while critics of the government of Maharashtra (the state which contains Mumbai) suggest that the prosecution is politically inspired, and part of a campaign against the channel and its MD and Editor-in-Chief Arnab Goswami.

Meanwhile, BARC India is chewing over the report of an April 2020 review of its function by the Telecom Regulatory Authority of India (TRAI), which identified 'Several concerns relating to neutrality and reliability of the existing rating system ... raised by stakeholders'. TRAI says structural reforms - including a stipulation of 50% independent members on its Board - are required 'to improve BARC's credibility and bring transparency'.

BARC was launched in May 2015 after a long build-up, and intended as the solution to a previous round of arguments and accusations over corruption and inaccuracy, including the exclusion of the Nielsen/Kantar joint venture TAM from management of the process. The years 2016-19 were marked by a number of launches including the EKAM cross-media measurement suite, the launch of Out Of Home (OOH) metrics, and a program to enlist the help of bright students to encourage innovation in the industry. In May 2018 BARC's sampling methodology and panel design were certified by the Indian Statistical Institute (ISI).

DRNO hopes the current auditors and investigators will do everything possible to ensure their own methods and findings are opened to scrutiny. The industry needs to have confidence in the motives driving the investigation itself as well as the system of ratings going forward.


All articles 2006-21 written and edited by Mel Crowther and/or Nick Thomas unless otherwise stated.