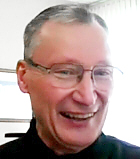 Zooming In On...
Gary Drenik, co-founder and CEO of Prosper Insights & Analytics
The third of our video podcasts on MrWeb / Daily Research News, recorded March 2021.
Prosper's consumer data comes from large samples, is scrupulously compiled and goes back... way back. Supplying a retail 'currency' for the National Retail Federation since 2003, and offering it for analysis through the Amazon Web Services cloud since 2009, the company has expanded into providing 'Alternative Data' for financial clients, and in 2019 launched customizable library 'The Model Factory', also on AWS. Not bad considering Gary originally told his partner 'We're going into the research business... I don't know anything about the research business, but this guy's going to teach us'.


Posted 30th March 2021
Home pages:
Daily Research News headlines
-
Features section
.
Links to the archive and general search to appear here soon - this is the third in the series!
Key words: Gary Drenik,Prosper Insights & Analytics,high school teacher,football coach,radio advertising sales,radio stations,Radio Advertising Bureau,audience quality,engagement,purchasing power,retail consultancy,large samples,Impact Research,NRF,National Retail Federation,Consumer Intentions & Actions Survey,CIA,shopping behavior,shopping behaviour,purchase intentions,anonymity,confidentiality,data protection,President's Council of Economic Advisors,US economy,retail currency,holiday spending,Amazon Web Services,AWS Marketplace,cloud delivery of data,dashboard,consumer database,psychographics,consumer sentiment,purchase motivation,Alternative Data,financial services,hedge funds,big data,representative sample,data quality,bad data,garbage in garbage out,GDPR,CCPA,Renaissance Technologies,economic modeling,economic modelling,Covid-19,black swans,prediction,predictive analytics,recession,financial crisis,Acxiom,audience modeling,audience modelling,prescriptive analytics,historical data,The Model Factory,USA,China,Chinese,People's Republic of China,PRC consumer data,Apple,privacy,Forbes magazine,data scraping,data partnerships.
Recent Interviews
Lars Long, Altiant CEO - posted 4th Feb 2021
Eugene Murphy, Indeemo CEO - posted 11th Feb 2021