Symphony Buys Hitwise and Simmons from Experian
December 14 2015
Information services giant Experian has sold two high profile consumer insights businesses, Hitwise and Simmons, to Symphony Technology Group for $US 47m plus up to $5m in earnout.

<! pod><! pod>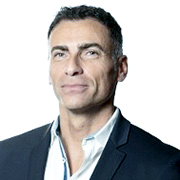 Hitwise and Simmons between them had revenue of $US 74m for the year ended 31st March 2015. The firms formed part of the Experian Marketing Services division, but after a review the group says it decided they 'provided limited synergies with its core businesses'.


Simmons, which is known for the National Consumer Study (NCS), measures consumer preferences, attitudes and media behavior, and will transition over the next 12 months to operate as a standalone business, under the brand Simmons Research, within the Symphony Technology Group portfolio.

Symphony, which sold control of retail intelligence giant IRI (then SymphonyIRI) to equity firm New Mountain Capital in 2011 after owning it for nearly eight years, has acquired and built a number of insight and analytics businesses and its MD JT Treadwell says he believes there will be 'very compelling intersections' between Simmons' deep, detailed measurement and the real-time video measurement being develop in the group's Symphony Advanced Media unit. He comments: 'We believe high quality, foundational, and extensible data like Simmons are critical to understand the dynamic multi-dimensional consumer. Rich data, projectable samples and strong methodology are the hallmarks of Simmons and the building blocks of effective consumer research, media planning, measurement, and activation... We intend to work with the excellent team at Simmons to extend their capabilities, enriching depth, frequency, digital extensibility - and enabling actionability across devices'.

According to Simmons GM Pat Pellegrini (pictured), 'Simmons' core focus and vision is built on measurement science to efficiently and effectively measure consumer and media behavior by bringing together survey and passively collected data. With STG, we will accelerate this measurement vision to address the challenges in measuring today's dynamic connected consumer'.


Experian bought Hitwise, then the major alternative to comScore in the online ratings business, eight and a half years ago for the tidy sum of $240m in cash, but the company has changed greatly in the interim. Now with a strong focus on consumer behavioral analytics, Hitwise will become part of STG's Connexity Inc, which focuses on consumer targeting. Simmons and Hitwise recently teamed up for the launch of an audience segmentation and behavioral analytics platform, AudienceView, which combines demographic, psychographic, transactional and behavioral insights including data on device type.

Connexity CEO Bill Glass comments: 'Hitwise's shift from website analytics to audience-based analytics aligns perfectly with our audience activation approach at Connexity, which is focused on delivering highly-targeted audiences created from our expansive shopping network. The combination of AudienceView's clickstream and panel-based data with Connexity's programmatic audience targeting will enable our customers to research, understand and identify their target audiences, and their behaviors, and eventually, in the same interface activate those audiences'.

Web sites of the various players are at www.experianplc.com , www.symphonytg.com , www.simmonsresearch.com and www.connexity.com .


All articles 2006-23 written and edited by Mel Crowther and/or Nick Thomas unless otherwise stated.