Obituary: Panelbase Founder Angus Webb
April 14 2020
Angus Webb, the founder and Managing Director of online research supplier Panelbase, died last Wednesday evening from the COVID-19 virus, at a hospital in Spain. He was 45 years old.

<! pod><! pod>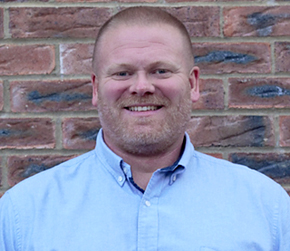 As a teenager, Webb was an accomplished county level swimmer with Tynemouth Swimming Club, and a lifeguard on North Tyneside beaches. He was also a keen Boy Scout who attended international jamborees; and he was very musical - playing piano, as well as the clarinet in North Tyneside Concert WindBand. In addition, he was fluent in Spanish and French, and he loved to ski.

After graduating from Northumbria University with a BSc (Hons) in Information and Communication Management in 2002, Webb (pictured) joined Northumberland-based full-service agency Dipsticks Research (DRG) as ICT / Marketing Executive, with a remit to help create the technical infrastructure of the business. After eighteen months, he was invited to join the Board of Directors, and set up DRG's online consumer research panel company, Panelbase. During his leadership of the company, he grew Panelbase to a community providing access to more than 300,000 UK adults and over 50,000 under-16s. In addition, he led the company's move into services such as sample-only, scripting and hosting, tabulation, community recruitment, qual recruitment, product testing and mobile app testing.

Webb also continued to serve as DRG's Technical Director, evaluating new technologies and developing the range of research tools and methodologies that are deployed across clients' research requirements. He was also a member of industry body ESOMAR, and responsible for ensuring DRG and Panelbase's ongoing adherence to quality standards.

DRG co-founder John Raglan said in a statement: 'Angus played an enormous part in the Panelbase/DRG family in so many ways, and of course, was always the last to leave the party. He became a highly-respected figure in the panel industry; both within the UK and worldwide, and we've received more than 700 e-mails of condolence from across the globe. We are all devastated and no words can even go partway to describe what an amazing 'gentle giant' he was. Angus was a true leader in every sense of the word. We will all miss him and life will certainly not be the same with his passing'.

During the weekend, there have been numerous words of condolence posted on LinkedIn. Michael Brown, Partner, Insight & Cross-Culture at media agency UM London, also paid tribute to Webb: 'The virus has taken someone very special from the research industry - a titan in both stature and character. While there were many wonderful aspects to him, I'll never forget Angus's commitment to Panelbase, to his team and to the panel. He nourished the panel like a bonsai tree, and once told me that he'd often spend his weekends answering panellists' customer service queries. Quality product and client service were fundamental to him, and he took pride in building a business that delivers both in buckets'.

'Across all the lunches, conferences, parties, e-mails and phone calls, he always brought the same great dignity, gentleness and composure, even in the busiest times. He coached me through tough moments of self-doubt and always made time to help me navigate a bind. The world is a lesser place without him, and our industry much poorer in his absence. I am holding his friends and family in my thoughts'.

Raglan added that at some point later this year, once people are allowed to congregate again, 'we will give Angus the send-off he so rightly deserves'.


All articles 2006-22 written and edited by Mel Crowther and/or Nick Thomas unless otherwise stated.