Nielsen Sues Two Firms for Patent Infringements
November 26 2021
Nielsen is suing panel-based TV audience measurement firms HyphaMetrics and TVision, claiming separate patent infringements.

<! pod><! pod>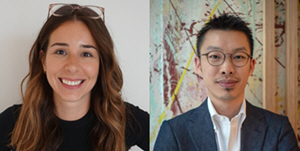 HyphaMetrics was launched just a year ago, by former employees of GroupM and Comscore, Michael Bologna and Joanna Drews, and uses a proprietary panel of 5,000 homes to track viewing across devices. CEO Drews was previously Comscore's Director of Product Management and Emerging Assets. The firm attracted $2m of early investment, to gather data covering linear television, streaming devices, apps and gaming environments and provide viewing behavior figures at the household level, 'both neutral and autonomous'; and has since partnered with research-on-research body the Coalition for Innovative Media Measurement to launch the 'Passive TV Measurement Study', aiming to understand how time is spent across all TV platforms.

Nielsen's suit makes multiple references to an interview between Drews and Broadcasting & Cable Editor Jon Lafayette, and specifically her comments about Hypha's own patent. It also pulls in Hypha's partnership with VideoAmp as evidence of harm to Nielsen, claiming Hypha's infringing measurement tech was a factor in securing the partnership. A Nielsen spokesperson told the AdExchanger web site: 'Nielsen has done the hard work and made the investments in continually innovating its panel measurement technology, making its representative panel data the basis of the currency on which the broadcast advertising industry trades. We fully support and encourage innovation in media measurement and in panels, specifically. But we will not support businesses appropriating our intellectual property without authorization'.

Attention measurement company TVision has been around rather longer than Hypha, but has had an active last two years, establishing a person-level TV ad exposure measure called Advanced Audience Projections, winning $16m in new funding and launching a CTV ad measurement platform.

Nielsen accuses the company of infringing on two patents with its 'eyes on the screen' technology. One of these, from April 2015, includes 'methods, systems and apparatuses for capturing images of the area in front of the television and analyzing those images to determine the number of people present'; while the other dates back to October 2012 and relates to 'correlating presentation of media content on a media content presentation device with activity on a different computing device'. According to www.mediapost.com , Nielsen says in the complaint, 'with its webcam, the defendant's technology captures head-shot images of panelists, determines which panelists are in the room, and determines when the panelists' eyes are looking at the TV screen'. Nielsen states that this data is then connected with ad exposure analysis from its competitors, including Comscore, VideoAmp and Data Plus Math / LiveRamp.

TVision, in a statement to Television News Daily, said the suit was without merit, adding: 'We will vigorously defend ourselves, but we will not lose sight of our mission to bring TV and CTV into the future with more transparent and accurate person-level engagement data'.

Web sites: www.hyphametrics.com , www.tvisioninsights.com and www.nielsen.com .

Pictured are Joanna Drews and TVision CEO and co-founder Yan Liu.


All articles 2006-22 written and edited by Mel Crowther and/or Nick Thomas unless otherwise stated.