Ipsos Reports 12.3% Revenue Rise, Plans Acquisitions
April 21 2022
Ipsos has reported 12.3% first quarter organic revenue growth and a 17.5% reported increase to EUR 547.8m. The firm says it is planning an 'exciting range' of potential acquisitions in key sectors and territories, especially in the USA.

<! pod><! pod>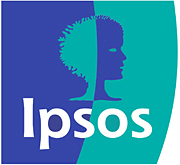 Currency changes had a positive impact of 4.3%, mainly due to the rise of the dollar and pound sterling. Scope effects amounted to +0.9%, corresponding to the acquisitions made in the second half of 2021: MR software firm Infotools, and employee research and experience firm Karian&Box. In addition, during the first quarter 2022, Ipsos acquired Canadian Mystery Shopping company WeCheck and a minority stake in CIESMORI in Bolivia, and both will be accounted for in Q2 2022.


Performance by Audience
Performance by audience
(In millions of Euros)

Q1 2022 revenue
Contribution

Organic growth

Consumers

257.1

47%

20%

Clients and Employees

105.0

19%

17%

Citizens

94.6

17%

-7%

Doctors and Patients
91.1
17%
11%
Annual Revenue

547.8

100%

12.3%
Performance by Region
According to Ipsos, the war in Ukraine has slowed the group's EMEA business organic growth to 5%, although only 2% of Ipsos' annual revenues are directly related to Russia and Ukraine, so the group is not expecting any major impacts on its business globally.
The firm reports double digit Q1 growth across the Asia-Pacific region - 15% organic; and 22% in the Americas, fuelled by 'strong performances' in Latin America.
Performance by Region
Performance by region
(In millions of Euros)
Q1 2022 revenue


Contribution


Q1 2022 / Q1 2021 change
Organic growth

EMEA

251.7

46%

7.4%

5%

Americas

201.6

37%

30.4%

22%

Asia-Pacific

94.4

17%

22.3%

15%

Annual revenue

547.8

100%

17.5%

12.3%
Performance by Audience
Ipsos says the post-pandemic rebound in consumer research it experienced in 2021 continues, with 20% organic growth, driven in particular by its new solutions on the
Ipsos.digital
self-service platform. Healthcare grew by 11%, and work among customers and employees was up by 17%.
The only area that is in 'relative decline' is work among citizens for governments and the public sector, which includes all the work directly related to the Covid-19 Pandemic. However this reflects a phenomenal performance in 2021: compared to Q1 2020 and Q1 2019, Citizens can boast 39% and 52% organic growth, respectively.
Revenue by Quarter
Revenue by quarter
(In millions of euros)
2022

2021

2020
2019
1st quarter

547.8

466.3

428.7

422.1

2nd quarter

-

527.0

357.3
481.3

3rd quarter

-

526.3

468.6

499.4

4th quarter

-

627.1

582.9

600.5

Total

-

2,146.7

1,837.4

2,003.3
Looking to the future, the firm said in a statement: 'Given the uncertain environment, despite our overall confidence in the business and very strong growth in Q1, for now we are sticking with our guidance that we will continue to build on 2021's record performance in 2022, with headline organic growth of around 5%, but an underlying growth of around 7% or more, taking out the temporary positive impact of Covid-related contracts. Our gross margin will continue to rise, helping protect operating margins that will remain substantially ahead of the pre-pandemic period, between 12 and 13% for 2022'.
Web site:
www.ipsos.com
.
All articles 2006-23 written and edited by Mel Crowther and/or Nick Thomas unless otherwise stated.