MrWeb 21 YEARS FEATURE: Being Customer Centric...
September 24 2019
... Not Just Talking About It. In the next in our month-long series focused on communities, Verve Executive Director Paul Lawson casts an expert eye over the many great uses of a community panel.

<! pod><! pod>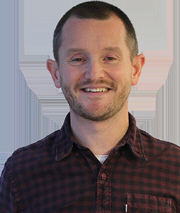 Paul Lawson (pictured) is an expert in communities and community panels, spending 10 years at Verve overseeing community research programmes with consumer and B2B clients in financial services, utilities, retail, FMCG, media, travel and tourism and many more. Paul has a particular interest in innovation and product and service development and how the use of communities and application of smarter, more agile insight approaches can elevate the role of customer research in these processes. He has worked in research for 20 years, previously at TRBI and Synovate.

When you think about community panels, the chances are that, if you work in research and insight, you have a pretty clear view on what they are and what they're best used for.

If we asked ten people 'what are they?', we'd get ten pretty similar answers: customer closeness, customer centricity and customer understanding will all feature pretty heavily. However, if you asked those same ten people 'what are they best used for?' responses are likely to be more layered.

This is reflected in the briefs we see and the community panels we build. At an overarching level it's generally about customer centricity but the detail, and the use-cases that help build the business case, are always specific to that business, their challenges, their teams, and their future strategy. No two community panels are the same.

Before looking at some examples, a couple of housekeeping points. Firstly, try not to think about community panels as another 'methodology'. So much of the value of the approach is in its ability to integrate multiple audiences, methodologies and data points under one roof, so thinking about it as a methodology is limiting. Secondly, leave any preconceptions at the door. It's easy to say but the best work we do doesn't start with 'how can we do this through a community panel' it starts with 'how can we...?'. For example, 'how can we get a better understanding of customer experience during flights?' or 'how can we find out more about using music streaming platforms in China?'.

So, what are the best use-cases?


Customer understanding is a good place to start, specifically exploring the attitudes and behaviours that relate to a particular market and/or category. Community panels are perfect for developing foundational insight, identifying emerging (and emerged) trends and understanding the implications and opportunities these deliver. Community members act as your 'boots on the ground', allowing you to see and experience the worlds they're living in. Back to that example of music streaming; running extended pop-up communities and individual music diaries generated real insight into how lifestyle and culture influence the success of online streaming services in China.

Community panels are an ideal platform for delivering customer-centric innovation. They allow customers to be much more closely involved throughout the process of creating, evaluating, refining and testing new ideas and propositions. They offer the freedom to call on customers whenever needed and the flexibility to quickly choose from an array of different methods - co-creation, qualitative or quantitative - based on a specific need at a specific time.

For example, it could be using a pop-up community to understand pain points and needs, in-the-moment mobile tasks to explore behaviours or experiences at a precise point in time or co-creating with customers, challenging them to come up with 'the next big thing'. What's fundamental is that the process is iterative and inclusive, and with stakeholders involved throughout, there's more collaboration and consensus in decision making overall.

Next, product and service development - this can be enhanced in various ways using a community panel, most notably through semi-templated approaches and getting closer to customer data. Investing time upfront to build and tailor a set of approaches to clients' specific requirements (key questions, profiles, ways of working etc), supports a leaner, more agile approach to a variety of qualitative and quantitative projects. Smart working practices such as these reduce lead times, are cost efficient and enable the benchmarking of results over time.

At the analysis stage, data can be calibrated to determine how research results are likely to relate to in-market performance. For example, the research tells us how well the product performed, data can then help us to understand how many people who said they would buy actually did so, and we can go back to those who didn't buy, to find out the reasons why not.

Community panels also help better understand the customer experience. An obvious advantage is their ability to connect with customers in-the-moment, enabling members to share photos, videos or anecdotes of their experiences as and when they happen - such as experiences during a long-haul flight.

Another advantage is the use of rich customer data to identify discrete sample groups based on specific behaviour/s (e.g. those who have purchased a particular product at a particular point in time), using research to understand the path to purchase as well as more detailed reasons underlying decision-making. Overlaying past browsing data can add even further sophistication, for example identifying broader experiences, behaviours and the competitive set in the run up to a purchase.

The community panel approach - a targeted set of consumers available for on-going, multi-method research - can change the way tracking studies are delivered. Whether that's thinking differently about how the actual fieldwork is run with a greater focus on hypothesis development and testing on the back of measurement or using community panel members and their experiences to bring the findings to life.

That brings us to our final use-case: customer immersion. While customer centricity is one of the most commonly stated reasons for having a community panel it doesn't mean it happens automatically. You have to commit to working in ways that really put the customer at the heart of the business. When you engage properly, your community panel members become living embodiments of your reports, presentations and segmentations. They illustrate first-hand the human side of attitudes and behaviour that can sometimes be hidden behind data; helping to build genuine understanding, empathy and a greater emotional investment in customer issues overall.


Web site: www.addverve.com . More on online communities tomorrow, and more from our Communities title sponsor Verve later in the week.


Other 21 YEARS / Online Communities content now available (read and download the full supplement here):

Interview Excerpts: Isaac Rogers, CEO at 20|20 Research
www.mrweb.com/drno/news28620.htm

Ask, Listen and Observe: Andy Buckley, Head of Client Solutions at Join the Dots / InSites Consulting argues that communities need to 'step up their game'
www.mrweb.com/drno/news28625.htm

ITV's Village Voice
Hannah Downs, Head of Insight at UK agency ResearchBods, explains how the firm uses a community to help British broadcasting group ITV get closer to viewers.
www.mrweb.com/drno/news28644.htm

A View from the Outside
Communities aren't just for insight. Richard Millington of FeverBee, who has helped build them for everyone from Apple to Lego to the UN, helps define where we sit in the bigger picture
www.mrweb.com/drno/news28650.htm

Interview Excerpts: Samsung's David Garcia Pawley
... on work-life and other kinds of balance; the extremes of 'agile'; working on communities with Verve; backing up insights; and why brands should 'get out more'
www.mrweb.com/drno/news28656.htm.

Interview: Kristof De Wulf
InSites Consulting's co-founder and CEO on the acquisition of Join the Dots, the company's plans and the future for online communities more broadly.
www.mrweb.com/drno/news28716.htm.

Lean Communities, smooth pit stops: 20|20's Julia Eisenberg and Isaac Rogers
The rise of the 'smaller, more tactical insights community', and the need to get that 'pit lane' running smoothly.
www.mrweb.com/drno/news28757.htm.


All articles 2006-23 written and edited by Mel Crowther and/or Nick Thomas unless otherwise stated.