MrWeb 21 YEARS FEATURE: Lean Qualitative Communities
October 16 2019
Continuing a month of articles from our 21st birthday celebration feature looking at Online Communities, Julia Eisenberg and Isaac Rogers of US firm 20|20 Research look at the rise of the ' smaller, more tactical insights community', and the need to get that 'pit lane' running smoothly.

<! pod><! pod>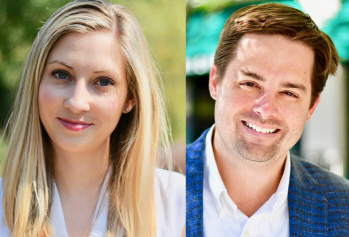 Julia Eisenberg is Vice President, Insights and Isaac Rogers CEO at 20|20 Research - biographies below.


Across the industry, we're witnessing a huge uptick in the usage of smaller, more tactical insights communities to help brands move faster when developing new products, launching marketing campaigns, or building brand platforms. Smaller, more agile qualitative communities typically last 3-12 months and include just a few dozen or hundred consumers. This approach stands in contrast to the larger and more quant-focused communities that many brands are familiar with, the kind that typically last for years and include thousands of panelists. At 20|20, we refer to these smaller, iteratively built qualitative versions as 'lean communities.'

There are two tailwinds driving this growth. First, qualitative community providers have now evolved to the point where they can deploy a new project in just a few days for a fraction of the cost of a traditional, large community. AI and machine learning have taken some of the tedious tasks required when running a community and automated everything from respondent engagement to analysis.

Second, the industry disruption many brands face in their marketplaces, with new entrants and rapidly shifting customer expectations, means their research must move faster and involve more members of the product or brand teams in research 'sprints' that pulse in and out of their communities every few days or weeks.

Technology and services have risen to meet these new demands and work with the tailwinds. The brands that realize the power of these qualitatively-focused, build-as-you-go 'lean communities' can move faster and make business decisions more iteratively.

And yet, we still talk to a lot of clients who express angst around the idea of running a lean community, even when they know it's the right decision for their insight team. More often than not, they fear a few of the 'unknowns' about how one of these agile insight communities will work inside their teams.

After seeing successful iterative communities, as well as engagements that struggled to gain traction, we believe there is a single common thread that has nothing to do with the technology platform, the size of the community, or how big or small the learning plan becomes.


80% Preparation, 20% Perspiration: Plan more for the internal dynamics, less for the research.

Corporate researchers are masters at running traditional research projects; they've honed their skills and can launch a project large or small, internally or with a supplier, almost from muscle memory alone. Corporate researchers are great at anticipating how typical projects will work, how long they will take, and how much they will cost.

But, as it turns out, most of that operational know-how isn't as important when running an agile community.

It's more about Team Management, less about Project Management.

Most qualitative lean communities that fall short of expectations do so because the client team fails to adequately plan for the feedback loops and collaboration required to keep the community going on time and on target. An analogy we've heard a client use is that running a lean community is kind of like a Formula 1 or NASCAR race. The respondents in the community are like the race car; they're going to go around the track a certain number of times, perhaps another cycle of research every week. Each time the community members complete an activity, the insights team needs to quickly get in the pit lane and adjust for the next few laps of learning. If the pit crew (the insights team, brand managers, creative team, etc) aren't all completely ready and know what adjustments they want to make, the race car will falter. If the pit crew is larger, the amount of coordination required is even more important.

Let's take a typical project for a lean community and show how critical it is to plan how the team will use and engage the audience.

A typical lean community is 6-12 months long and contains between 50 and 250 respondents. If the community is meant to support new product development, creative message testing, or a website redesign, we frequently see each iteration spaced out 2-4 weeks. The expectation is set up front with the respondents; this is the cadence, this is what is expected, this is what you're committing to. They opt into this 'race' and know what it takes to fully participate.

Here, though, is where the race is won or lost.

Keeping to that cadence, and having a strict plan with the ENTIRE team involved in each sprint, is absolutely critical. We've seen plenty of cases where the respondents come in for 'week 6,' but the creative group got a few days behind and won't have the new ads ready. Or the brand manager is still looking at this week's discussion guide question, and the activity launches tomorrow. Having to pause the respondent experience or delay an activity massively harms enthusiasm for the community, and that's when we start to see significant attrition problems.

Once the 'pit stops' are interrupted and engagement decreases, it can be hard to get the community back on track.

So how does a smart research team combat this? It takes a focused insights team to sit down and be just as diligent about planning the requirements for the 'pit crew' as they are for setting up any important aspect of the project. A team calendar and expectations document, with drop-dead dates, clear boundaries about what is 'too much' for any given research sprint, and a clear chain of command for who can delay a sprint (or penalize a team for missing an objective), can help ensure everyone knows how important it is to collaborate and contribute on time and on target.

Smaller, more agile qualitative communities are gaining momentum across our industry. And for good reason - they're a fresh, accessible way to learn from the right consumers in cyclical bursts. With community platforms that are smarter and more user-friendly than ever, research teams have both the structure and the space to plan strategically. It can feel counterintuitive to spend careful time planning a lean community upfront, but establishing this baseline is critical to success. Done right once, this setup and planning sets a team dynamic up to stay ahead of the forces of disruption and to not only win, but thrive, when it comes to gathering the consumer insights brands needs most.



Julia Eisenberg, Vice President, Insights
Julia Eisenberg serves as Vice President of Insights for 20|20, managing a scary smart group of strategic researchers. She is happiest when helping her team and clients use insights to drive growth. Julia has been working and learning in the research industry for 15 years - on the client side for Gap and Crocs and on the supplier side which led her to 20|20.


Isaac Rogers, CEO
Isaac Rogers is CEO at 20|20, a global provider of online qualitative technology, respondent recruitment, and project support services. Prior to this role, Isaac served as 20|20's Chief Innovation Officer and was responsible for product strategy and development. During his tenure, Isaac has been instrumental in the launch of multiple solutions for online research and filed three patents with USPTO. Before joining 20|20, Isaac's career included roles in business intelligence consulting, e-commerce, and government technology contracting.

Web site: www.2020research.com .


Other 21 YEARS / Online Communities content now available (read and download the full supplement here):

Interview Excerpts: Isaac Rogers, CEO at 20|20 Research
www.mrweb.com/drno/news28620.htm

Ask, Listen and Observe: Andy Buckley, Head of Client Solutions at Join the Dots / InSites Consulting argues that communities need to 'step up their game'
www.mrweb.com/drno/news28625.htm

Being Customer Centric, Not Just Talking About It. Verve Executive Director Paul Lawson casts an expert eye over the many great uses of a community panel
www.mrweb.com/drno/news28638.htm

ITV's Village Voice
Hannah Downs, Head of Insight at UK agency ResearchBods, explains how the firm uses a community to help British broadcasting group ITV get closer to viewers.
www.mrweb.com/drno/news28644.htm

A View from the Outside
Communities aren't just for insight. Richard Millington of FeverBee, who has helped build them for everyone from Apple to Lego to the UN, helps define where we sit in the bigger picture
www.mrweb.com/drno/news28650.htm

Interview Excerpts: Samsung's David Garcia Pawley
... on work-life and other kinds of balance; the extremes of 'agile'; working on communities with Verve; backing up insights; and why brands should 'get out more'
www.mrweb.com/drno/news28656.htm.

Interview: Kristof De Wulf
InSites Consulting's co-founder and CEO on the acquisition of Join the Dots, the company's plans and the future for online communities more broadly.
www.mrweb.com/drno/news28716.htm.


All articles 2006-23 written and edited by Mel Crowther and/or Nick Thomas unless otherwise stated.