MrWeb 21 YEARS FEATURE: Focus on Mobile Insights
January 14 2020
Accuracy and Authenticity - How Smartphones Revolutionised Research
- by Richard Preedy, Verve

This is the first article in a series over the next 6 weeks focusing on mobile apps and surveys, mobile usage tracking and other aspects of 'Mobile Insights'.

<! pod><! pod>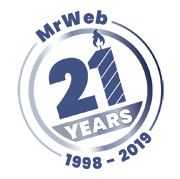 The research world today is full of technology-led approaches that claim to help us understand consumer behaviour like never before, from machine-learning to conversational AI and the voice economy.

So, it's easy to lose sight of the fact that perhaps the most revolutionary development for research in general and community panels specifically, is the smartphone - and there are a couple of standout reasons why this has been so important for us.

Most of the work we do at Verve is via project-based pop-up communities and on-going community panels. Smartphones mean that every customer who's also a community panel member always has a research tool with them, enabling us to talk to them whenever and wherever they are.

The significance of smartphones in people's lives now also makes mobile approaches the most pertinent way of accessing, observing and interacting with them. This isn't just about finding acceptable alternative approaches because online and on-mobile are more cost-effective: it's about gathering better data.

We've known for a long time in research that humans are notoriously unreliable when it comes to remembering behaviour and relating it accurately. Psychologist Daniel Kahnemann helped explain this, identifying the difference between the experiencing self ('What's it like now?') and the remembering self ('How was it on the whole?').

Confusing the experience with the memory of that experience can be deceptive, so the remembering self tends to win out. The reason for this is the 'peak-end rule' - people judge an experience largely on how they felt at its peak (i.e. its most intense point, the worst or best moments) and at its end, rather than the total sum or average of the experience.

This has fairly significant implications for considering when and how to best gather consumer experiences. Add smartphones to the mix though and, using push notifications or time/event/location triggers, we can get an instant understanding of what people are doing and how they feel about it, making research more timely, more authentic and more accurate.

And what does this mean in terms of the work we do with our clients?

Working with a major airline, we ran a community panel project to overcome memory biases, recording feedback and emotions during the whole flight experience, including the peaks and troughs that occur along the way.

Using an app, we gathered customers' moments, thoughts, feelings and experiences of travelling with the airline over the Christmas period, played back as it happened through imagery, text and video. In doing this we built a view of how satisfied customers were and what was driving that at an emotional level - based on the experiencing self not the remembering self.

Capturing feedback in such a timely way also creates greater authenticity. Enabling customers to interact and respond in a way that is genuine, natural and aligned with their 'typical' behaviour provides us with a clear window to observe the experiences they're having in their day-to-day lives.

The impact this can have on quality of insight is huge. Partnering with an organisation representing the worldwide music industry, we ran a music diary and pop up community with Chinese consumers to get closer to the role music plays in their lives. Gathering rich multimedia content about their experiences via mobile allowed us to build a detailed understanding of how lifestyle and culture influence the success of music streaming for this culturally and geographically diverse market.

And it's a concept that extends to all kinds of groups, making hard-to-reach audiences much less hard-to-reach. From talking to tradesmen about their experiences in builders' merchants to developing an ad campaign with C-Suite and ITDMs across Europe - all in a way that allowed the respondent to be in control of when and how they interact.

In fact, having consumers (almost) always in the possession of their smartphone means it is much easier to gather more accurate insight from multiple places at multiple points in time. This could be as simple as recording how someone is interacting with a product or service at multiple stages over a long period. We've also worked with an energy provider to capture exposure and reactions to digital, print, TV and outdoor advertising as people go about their typical week of commuting, working, relaxing and socialising. The presence of their smartphone throughout their day makes it the perfect data collection tool.

Still thinking about this greater accuracy, one interesting benefit of smartphones is getting closer to understanding the perception versus reality of a situation. We ran a project with a mobile communication provider to assess consumers' perception of network capability with actual network coverage. With permission, we used cookies to capture background phone data, then gathered feedback on coverage and service issues, allowing us to determine whether it was 'perception or reception' driving the problem.

For us, in-the-moment research via smartphones is the now and the future of community panels. Having large groups of customers who see the value of sharing their experiences and feedback and being able to access them whenever and wherever they are is incredibly powerful.

Smartphones are not just another channel via which to reach those people and they're not just a good alternative, they enable us to get better information and do better research - more accurate, more authentic and more timely.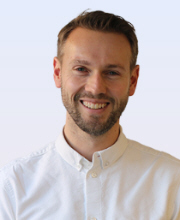 Richard Preedy, Verve

Richard is joint head of the research team in the UK. He joined Verve in 2014 and has 14 years of research experience from running large-scale global brand, experience and innovation programmes. He works across a range of categories, including financial services, lifestyle and tech brands to deliver customer communities and broader strategic research projects. He has a particular interest in how customer-brand relationships and service delivery are evolving in the digital age and how this technology can deliver a fuller understanding of consumer behaviour and underlying needs.


Other 21 YEARS / Mobile Age content now available (read and download the full supplement here):


Mobile Election Polling - Abraham Muller, CTO at Brandwatch Qriously, looks at how mobile methods can make election polling easier to implement and more accurate.

Delivering Great Mobile Qualitative: Four Keys to Success - by Ross McLean, Vice President, Mobile Qualitative at 20|20 Research

7 Steps to a Better Mobile Survey - QuenchTec Survey Designer Dennis Sewberath highlights seven ways to turn a survey into a 'beautiful conversation', for the sake of better feedback and higher completion rates.

You've Missed the Boat - RealityMine CEO Chris Havemann looks at the continuing opportunity for market researchers in a world of consumers and media changed almost out of recognition by the mobile revolution. Part 1 of 2.

...but there's another one along in a minute - in part 2, RealityMine CEO Chris Havemann looks at Why MR firms are 'fundamentally well-positioned', and where the immediate opportunities lie.

3 Mobile Marketing Myths - Andy Chandler, General Manager, UK & Ireland at mobile measurement and fraud prevention specialist Adjust, debunks three fashionable but misplaced ideas from this booming market.

Interview - Giles Palmer - the Brandwatch founder & CEO talks sifting through 1.5 trillion pages of data; pulling apart the Model-T Ford; and why our industry could grow fivefold in 5 years.

Little Did He Know - Mario Paic, Global Head of Data Science, looks at the rise of the smartphone and discusses its central role today at Ipsos Audience Measurement.

Did You Get the Message? Reach3 Insights CEO & founder Matt Kleinschmit looks at the rise of the mobile messaging-based Survey - with case studies from work for Jagermeister, Hyundai and Kimberly-Clark.

An interview with Tugce Bulut, the inspirational founder and CEO of app-based feedback business Streetbees.


All articles 2006-23 written and edited by Mel Crowther and/or Nick Thomas unless otherwise stated.