MrWeb 21 YEARS FEATURE: Little Did He Know
April 24 2020
Continuing our focus on 'Insights in the Mobile Age' Mario Paic, Global Head of Data Science, looks at the rise of the smartphone and discusses its central role today at Ipsos Audience Measurement.

<! pod><! pod>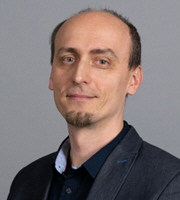 It's been almost 13 years since Steve Jobs stood on stage at Moscone Center in San Francisco and introduced the world to the iPhone.

At the time, Jobs knew that this device would change the way we communicate, browse and consume media, but it is likely that even he couldn't have predicted the scale and ramifications of its impact on the future. The iPhone may not have been the first smartphone, but it kick-started the mobile revolution. How the world has changed has been truly remarkable.

Today, around 45% of the world's population use a smartphone - in many countries more than 90%. That's roughly 3.5 billion people using a pocket-sized super computer with an ultra-high definition touchscreen, a camera capable of shooting professional videos and a wide range of sensors that can track motion, position and various environmental parameters. Using it as an integral part of daily life, to communicate, shop, play, learn, navigate, consume media and many, many other more or less essential purposes. With the current pandemic, governments are planning to start using it as a disease-control tool.

One important purpose - for those of us in the industry - is its usefulness as a market research tool.

Its ubiquity, always on and always connected status combined with data-producing hardware and software, and its constant use by and proximity to the user, makes it a perfect platform for all types of market research. This includes audience measurement, the focus of this piece. Specifically, how it's used as a vehicle for delivering and completing surveys and as technology that can passively measure media consumption.

Some smartphone statistics report average daily use in 2019 at almost 4 hours, which is more than watching TV. A great part of this time is consuming media content of one kind or another. More than 20% of us are picking it up and checking it every few minutes; around half of us do so a few times every hour, amounting to 60+ interactions per day for an average user.

So mobile is not just an option, it is central to any measurement of media audiences - newspapers, TV, radio or online.

But have we as an industry fully embraced the 'mobile-first' approach and applied it to everything we do, from sampling, recruiting participants, writing and designing questionnaires to utilising all the tech packed into these devices?

We are still seeing long and participant-hostile questionnaires, optimised for large screens, pushed to participants to complete on mobile phones. Currency data collected from disjointed PC and mobile panels, instead of a single-source all device approach. The list goes on...

When it comes to utilising surveys for measuring audiences, it is crucial that researchers put participants and their smartphones at the heart of survey design. In plain terms, a device-agnostic survey is one that can be completed on any device. But it does not necessarily mean the survey will work well or be easy to complete on that device. Online surveys should be designed as 'mobile-first', so the respondent can easily and comfortably complete them on anything from a smartphone to a computer. This Mobile-First Best Practice Guide outlines the benefits of mobile-first and the simple rules that should be followed when designing or reviewing an online survey.

With regard to passive techniques of audience measurement, at Ipsos we have a core vision that drives our solutions for the next generation of TV, radio and online measurement, which is to embrace the principle of 'Passive Simplicity'. This means building natural solutions to deliver high quality data with a broad measurement scope, ensuring that we keep the subjects of our measurement, people, central to the overall research and technology design.

That's why we utilise familiar and trustworthy devices which already fit into people's lives, and are ideally already in place, such as smartphones. This is the basic premise of MediaCell, a mobile app solution that transforms smartphones into powerful audio metering devices, in which the task for the panellist is to keep them close and charged. As the statistics show, people do this anyway.

One of the best examples of the principles described above is BBC Compass - a single-source, cross-media measurement panel that Ipsos has built for the BBC, to measure the audiences of all of their content and services across all platforms. It employs a customised version of Ipsos MediaCell software known as MediaCell+, which integrates Ipsos' own technology for measuring viewing and listening and Reality Mine's industry leading on-device measurement technology, into a single app installed on participants' smartphones (and other devices).

The BBC Compass panel also forms the foundation of a bigger, 10,000 strong, single-source panel that Ipsos is building as the new industry-endorsed solution for online audience measurement in the UK. The solution - called Ipsos iris - is approved by UKOM (the industry body that defines and governs online measurement standards in the UK) and launches in January 2021. It's a system which maintains a 'hybrid' approach, combining census level traffic data with panels, but recognises the primacy of mobile devices for accessing content online.

And lastly, an example of utilising the smartphone as a platform for passively measuring 'out-of-home' audiences. Ipsos GeoQuest, an app that allows us to track the location of participants, both indoors and outside, using a combination of GPS and Bluetooth technologies. It is a component part of one of the measurement solutions we offer to the Out-of-Home advertising industry.

Perhaps even more relevant in our new world of lockdowns and social distancing, software based passive measurement technology, deployed via contactless recruitment (CATI, online panels), seems poised to become the obvious choice for cross-media measurement.

Having said all of the above, it would be wrong to present mobile phones as a panacea for all the ills of traditional market research.
For example, while fully embracing the 'mobile-first' approach to designing questionnaires, we forget that we can never present a questionnaire as well on a mobile phone screen as we can on a larger display.
As much as the penetration of mobile phones allows us to recruit nationally representative samples, we need to be mindful of people that are less conversant with mobile phones or people that simply don't own, or use one, and deploy solutions that can be combined with the core mobile-first approaches.
There are also limits to what can be accurately captured with passive measurement, due to various technological or data privacy reasons. That's where these approaches benefit from a combination with more traditional approaches such as diaries, for example used on the BBC Compass project to capture additional data for smart TVs, 'walled gardens' etc.
Going back to that day in June 2007. In trying to reinvent the phone, Apple reinvented much more. So, for market researchers, 13 years since the start of the mobile revolution, it is not about whether to use mobile anymore, it is about how much to use it and how to mix it with other methods to collect reliable and complete information. As the man himself put it: 'An iPhone is like having your life in your pocket'. Little did he know.
Mario Paic is Global Head of Data Science at Ipsos Audience Measurement, and has 20 years' experience in MR. In his current role, leading a team of 12 data scientists, he actively supports local teams across all Ipsos markets on various technical and methodological aspects, including data science, measurement technology and reporting tools; and assures the latest developments in cross-media measurement are continuously added to Ipsos portfolio and implemented in local deployments. This includes Ipsos iris, the new online measurement industry standard in the UK.

Before moving to London and joining the global AUM team in 2014, Mario was based in Sydney, Australia, where he was the Technical Director responsible for the successful development and launch of emma[TM] (Enhanced Media Metrics Australia) - the new currency audience metric for the Australian print and digital industry, launched in 2013.
Other 21 YEARS / Mobile Age content now available
(read and download the
full supplement here
):
Accuracy and Authenticity
- How Smartphones Revolutionised Research, by Richard Preedy, Verve
Mobile Election Polling
- Abraham Muller, CTO at Brandwatch Qriously, looks at how mobile methods can make election polling easier to implement and more accurate.
Delivering Great Mobile Qualitative
: Four Keys to Success - by Ross McLean, Vice President, Mobile Qualitative at 20|20 Research
7 Steps to a Better Mobile Survey
- QuenchTec Survey Designer Dennis Sewberath highlights seven ways to turn a survey into a 'beautiful conversation', for the sake of better feedback and higher completion rates.
You've Missed the Boat
- RealityMine CEO Chris Havemann looks at the continuing opportunity for market researchers in a world of consumers and media changed almost out of recognition by the mobile revolution. Part 1 of 2.
...but there's another one along in a minute
- in part 2, RealityMine CEO Chris Havemann looks at Why MR firms are 'fundamentally well-positioned', and where the immediate opportunities lie.
3 Mobile Marketing Myths
- Andy Chandler, General Manager, UK & Ireland at mobile measurement and fraud prevention specialist Adjust, debunks three fashionable but misplaced ideas from this booming market.
Interview - Giles Palmer
- the Brandwatch founder & CEO talks sifting through 1.5 trillion pages of data; pulling apart the Model-T Ford; and why our industry could grow fivefold in 5 years.
Did You Get the Message?
Reach3 Insights CEO & founder Matt Kleinschmit looks at the rise of the mobile messaging-based Survey - with case studies from work for Jagermeister, Hyundai and Kimberly-Clark.
An interview with Tugce Bulut
, the inspirational founder and CEO of app-based feedback business Streetbees.
All articles 2006-23 written and edited by Mel Crowther and/or Nick Thomas unless otherwise stated.