MrWeb 21 YEARS FEATURE: You've Missed the Boat [part 2]
April 21 2020
'You've Missed the Boat - but they're Every 30 Minutes'. The concluding part of RealityMine CEO Chris Havemann's upbeat look at the impact of mobile tech on market research. Today: Why MR firms are 'fundamentally well-positioned', and where the immediate opportunities lie. [Read the first part here]

<! pod><! pod>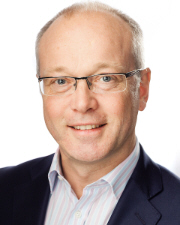 Why MR firms are fundamentally well-positioned

Privacy and data protection are concerns for the mobile researcher, but they aren't problems so much as a golden opportunity. Market research already operates in a strict GDPR-compliant mode globally, so we are more than believers. It's an axiom to us that if you want to capture personal behavioural data, you must make sure that the consumer who's responded perfectly understands what they've opted into. What data you're collecting, how it's being stored and processed, and for what purpose - all of these considerations.

Because we take this as a given, that immediately creates an opportunity for the MR industry, versus the digital marketing industry. A digital marketer might think for example they can simply put an SDK or an app out there to millions of people, and with a tick box permission can soon gather a mass of data - and of course that has been going on, on an industrial scale, particularly around location data. That's not our approach: a researcher says, 'No - let's start with much smaller but genuine opt-in GDPR-compliant panels and then let's capture very, very rich data on those people'. That's a traditional MR approach (going back before online panels now) - you start with a representative sample and then extrapolate that to a population.

I've seen and heard researchers wringing their hands over the way big data and new entrants have muscled in on their world of insight, and as above, yes, it has been frustrating at times. But those tick box merchants who are fast and loose with data collection consents and consumer privacy are on the way out. GDPR, and CCPA in the US. Cookie-based data as we know it is rapidly drying up, accelerated by the behaviour of players like Google. We're seeing the death of the 3rd party cookie, moving to a world of 1st party data, where you have a GDPR-compliant capture of data from the consumer.

As we know some brands are trying to build out a large 1st party data set, to market to their own customers and prospects, and some of those brands are walled garden tech giants. One of the big trends in the last few years has been the huge success of businesses like Qualtrics, who are doing C-Sat and CX type work using surveys, but actually, that leverages first party data sets. So, I'm going to talk to my customers only. What that doesn't enable them to leverage is access to competitors' customers. I might know for example that I have an NPS of 50% or 8.9 or whatever, measured just after someone completes a purchase or experiences my brand - renting a car let's say. And my score has gone up a little bit... but is that good?! How am I doing in my category? With a behaviour-triggered survey, on a panel you can then benchmark, you can survey people around experience across the category, so I'm not reliant just on my 1st party data to look at my own customer experience. To do that requires behavioural data collection that is GDPR-compliant and which you can leverage for survey research, at sufficient scale.


Trends and opportunities right now

One big opportunity is in measuring new-style media consumption. Statistics like'80% of video content in Asia will soon be on mobile devices' - these tell us that the world of traditional TV ratings is clearly breaking down, as fragmentatjon accelerates. We need to be able to measure viewing across the different operating systems, device types and the different streaming services. Right now, look at the massive financial investments people like Disney are making in the streaming sector, and it's easy to see there's a massive gap / a huge blind spot around migration to this new media. It's a global phenomenon and we're in the early stages of that, so as much as the use of media moves, the whole measurement world will have to evolve along with that.

True, many of the world's largest market research companies have been addressing this - Nielsen and Ipsos are moving towards cross-media and de-duplicated measurement for example. These MR giants are not competitors to RealityMine, but clients. We welcome the moves these major players are making, and work with them, but the point is that it's continuous - ongoing. The industry needs to try and keep pace with the rate of consumer behaviour change and media owner change, not just catch up once with something that has happened.

There are more general opportunities. The research industry has been used to working with certain types of data for a long time - survey data, the outputs of qualitative research. But in the last ten years we've moved into a world of different types and shapes of data. Clearly behavioural is different - we're dealing with millions of rows of events across a panel, and we've been on a learning curve as to how to make best use of it. Metering is not new, we've been doing it for twenty years now, starting with desktop, and we're starting to see maturity in terms of how to integrate the new data into dashboards and/or with survey research, and so on.

It's a huge opening for traditional MR, because primarily of the skills in the analytics part of the value chain. As we know a lot of agencies are doubling down on data science and the data pipeline, just because of the sheer availability of data that their clients have - but the traditional MR industry also possesses a massive asset which is its existing GDPR-compliant panels. The most future proof of these as we look to the future will be mobile panels, particularly those with popular native panel apps and good treatment of panellists - communication, incentives, UX, privacy - in their company DNA.

The truth is, if you want to capture a lot of this behavioural data, you're only going to be able to do it - given tightening of privacy and the growing control and influence of the walled garden tech giants - via such a panel. It gives the industry a great basis for fighting back. Insight professionals should be delving deep into the possibilities of new data, and in particular developing their own ways of bringing different types together: not because if they don't do it it'll be too late, just because that's where the interesting stuff is happening. And whenever you do decide to embrace it, you'll be pleased you did.

Chris Havemann was co-founder of Research Now, the world's leading online survey data collection business within the market research industry, where he served as CEO from 2000-2011. Following his tenure, he served as CEO of Rated People from 2012-2015. He received his BSc with Joint Honours in Mathematics & Economics from the University of Surrey in 1990 and his MBA with distinction from London Business School in 1999. Chris was awarded the AIM Entrepreneur of the Year award by the London Stock Exchange in 2009. He joined the Board of RealityMine in 2016 and became its CEO two years ago


Other 21 YEARS / Mobile Age content now available (read and download the full supplement here):


Accuracy and Authenticity - How Smartphones Revolutionised Research, by Richard Preedy, Verve

Mobile Election Polling - Abraham Muller, CTO at Brandwatch Qriously, looks at how mobile methods can make election polling easier to implement and more accurate.

Delivering Great Mobile Qualitative: Four Keys to Success - by Ross McLean, Vice President, Mobile Qualitative at 20|20 Research

7 Steps to a Better Mobile Survey - QuenchTec Survey Designer Dennis Sewberath highlights seven ways to turn a survey into a 'beautiful conversation', for the sake of better feedback and higher completion rates.

You've Missed the Boat - RealityMine CEO Chris Havemann looks at the continuing opportunity for market researchers in a world of consumers and media changed almost out of recognition by the mobile revolution. Part 1 of 2.

3 Mobile Marketing Myths - Andy Chandler, General Manager, UK & Ireland at mobile measurement and fraud prevention specialist Adjust, debunks three fashionable but misplaced ideas from this booming market.

Interview - Giles Palmer - the Brandwatch founder & CEO talks sifting through 1.5 trillion pages of data; pulling apart the Model-T Ford; and why our industry could grow fivefold in 5 years.

Little Did He Know - Mario Paic, Global Head of Data Science, looks at the rise of the smartphone and discusses its central role today at Ipsos Audience Measurement.

Did You Get the Message? Reach3 Insights CEO & founder Matt Kleinschmit looks at the rise of the mobile messaging-based Survey - with case studies from work for Jagermeister, Hyundai and Kimberly-Clark.

An interview with Tugce Bulut, the inspirational founder and CEO of app-based feedback business Streetbees.


All articles 2006-23 written and edited by Mel Crowther and/or Nick Thomas unless otherwise stated.