MrWeb 21 YEARS FEATURE: 7 Steps to a Better Mobile Survey
March 23 2020
Resuming our series looking in depth at mobile data and insights, QuenchTec Survey Designer Dennis Sewberath highlights seven ways to turn a survey into a 'beautiful conversation', for the sake of better feedback and higher completion rates.

<! pod><! pod>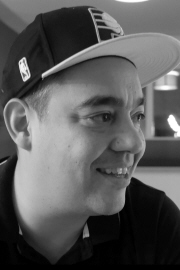 Dennis Sewberath joined London-based MR tech company Quenchtec last summer, with twenty years' experience in research including spells as a Programmer at Synovate, then as Creative Research Director at Lightspeed and Chief Design Officer at MSI-ACI. With a passion for making survey design a priority and developing creative approaches for more engaging survey experiences, he has also worked as an independent consultant focusing on the development of interactive survey applications.


'IF we want better feedback and higher completion rates we should aim to make a survey a 'beautiful conversation'. First we need to realise what's important and why.


It's critical we update our surveys for online and mobile research

We all face difficulties reaching certain target groups. If we find them, we can get a low response in terms of people even starting the survey. And if we finally get them participating we have another challenge to keep them going and make sure they complete the survey. High dropouts occur because surveys are not mobile friendly, too long, not engaging / boring, with a lot of repetition... and they're not personal enough.


We can't afford not to change

We need to think and feel differently about setting up our surveys. Often we think in terms of just scripting them: we need to think more about designing them.


Here's our easy 7-step checklist to make sure we create the best type of survey.


Make it Device Friendly
We can't predict what kind of device, operating system or screen size someone is using. Therefore we need to design our survey for all kind of devices and screen sizes. Participants can choose their preferred device.




Think about how to reach people
There are lots of options: Panel Integration, SMS invites, Mail invites, Inline popup, Embed in surveys, websites, social media, QR Code, URL (client base or social media). And put some effort into your invitation: it's the first contact you have with them, so make it interesting, get people curious and willing to take part.




Pitch it for your target group
Respondents are real people, so don't just fire computerized questions, or people will just tick off the answers! Make it more human and personal. When something is personal people feel more engaged. Set the right stage and tone of voice.


Work on the content
We need to motivate people to take the time to read and think before answering your questions, so make it interesting and challenge people. Ask only what you really need and try to write questions the way you would speak them.

Improve survey flow, by grouping and combining questions, Add extra screens, autofill and auto next where possible; provide instant feedback and show progress; split surveys and use blocks of questions




Design It!
Make it visually attractive and content driven. Visuals engage and commit people. Use visuals and icons for a reason: just adding a smiley or incorrect representation of an icon/brand/logo can lead to wrong interpretation.




Make the most of the options for layout
In contrast to traditional surveys where you normally move from one page to another, there are a variety of different layout options now: for example rollover screens, leaflets, one page, card based, etc. which make surveys seamless, intuitive, easier to digest and much faster and more effective to fill in.




Get the right question types
Use question types that capture the right type of information - and don't add interactive question types just for fun. Repetition of the same type of question can makes a survey less interesting and mean that people lose their concentration. Question types must also be device agnostic: this does not (just) mean responsive or adaptive design so that surveys look great on each device, it's all about getting the exact same look and feel on each device. You don't want different experiences to influence behaviour in how people fill in your survey.




Conversation design
Conversation design is not just a new idea or hype: it's the correct way to communicate with your participants. In particular, don't just fire computerized questions at them. Make it personal and set the right tone of voice. People will appreciate this and give valuable feedback in return!
To set up the right type of conversation we need to understand what has changed in the last decade in our behaviour.
Life has changed
: we want everything, now, always and everywhere. We don't have time, and we don't take the time. We are distracted quickly and have a short attention span, therefore long surveys are not working like they used to. A survey longer than 15 minutes results automatically in higher dropouts.
Our device usage has changed
: mobile phones are no longer something for use when on the move. At home laptops and PCs are often replaced by smartphones and tablets. If people want to do something on the Internet, they want to do it on their mobile device too. Period. So this is the same for online surveys.
Take a mobile-first design approach - but don't be limited to mobile devices only! Mobile is not the light version of your survey. Mobile forces you to better survey design even if you not decide to go for mobile. When it works for small screens it also works for large screens.
Chatbot SurveyBuilder
Nowadays you see a lot of chatbots which you can use or add to your website. These chatbot platforms are created to improve customer service, but they are all set up for chatting, not with a focus on data collection and reporting. With QuenchTec Chatbot SurveyBuilder you create your survey with all its interactive question types (video/photo upload, sliders, carousels, star ratings), logic, filtering, quotas, redirect links, etc. as you always do. Including all your panel, sampling, data exports and processing, reporting and dashboarding. You only need to select the chatbot module to turn your survey into a chatbot design.

More information and demo at:
www.quenchtec.com/chatbot-survey-builder
Online content has changed
: from text to visual content-driven. A survey needs to be visually attractive to engage and commit people. By applying small adjustments in wordings and visuals in your survey you can already create huge improvements. Be creative with using question types that capture the right type of information: there are more solutions and features available than just straight forward questions. A grid question doesn't work on a small screen but using a carousel or swipe layout for the grid is ideal for any type of screen.
How we communicate has changed
: we have more choices how to communicate and how we reach people, traditionally by email invites but also by push notifications, SMS, inline popups or messengers. Through the use of all these chat messengers and social media, we all communicate in a new and different style: much faster and shorter, and when and where we want.
We can apply the same technique to surveys: turning your questions into a chat session fits exactly how we communicate, which is why at QuenchTec we created our Chatbot SurveyBuilder - see the box to the right. A tool like this will help you follow the ideas above and make the most of the potential of this new world, but we can all achieve better feedback and higher completion rates just by thinking about and planning for those beautiful conversations.
Dennis Sewberath
Other 21 YEARS / Mobile Age content now available
(read and download the
full supplement here
):
Accuracy and Authenticity
- How Smartphones Revolutionised Research, by Richard Preedy, Verve
Mobile Election Polling
- Abraham Muller, CTO at Brandwatch Qriously, looks at how mobile methods can make election polling easier to implement and more accurate.
Delivering Great Mobile Qualitative
: Four Keys to Success - by Ross McLean, Vice President, Mobile Qualitative at 20|20 Research
You've Missed the Boat
- RealityMine CEO Chris Havemann looks at the continuing opportunity for market researchers in a world of consumers and media changed almost out of recognition by the mobile revolution. Part 1 of 2.
...but there's another one along in a minute
- in part 2, RealityMine CEO Chris Havemann looks at Why MR firms are 'fundamentally well-positioned', and where the immediate opportunities lie.
3 Mobile Marketing Myths
- Andy Chandler, General Manager, UK & Ireland at mobile measurement and fraud prevention specialist Adjust, debunks three fashionable but misplaced ideas from this booming market.
Interview - Giles Palmer
- the Brandwatch founder & CEO talks sifting through 1.5 trillion pages of data; pulling apart the Model-T Ford; and why our industry could grow fivefold in 5 years.
Little Did He Know
- Mario Paic, Global Head of Data Science, looks at the rise of the smartphone and discusses its central role today at Ipsos Audience Measurement.
Did You Get the Message?
Reach3 Insights CEO & founder Matt Kleinschmit looks at the rise of the mobile messaging-based Survey - with case studies from work for Jagermeister, Hyundai and Kimberly-Clark.
An interview with Tugce Bulut
, the inspirational founder and CEO of app-based feedback business Streetbees.
All articles 2006-23 written and edited by Mel Crowther and/or Nick Thomas unless otherwise stated.